Le Marche, Appignano del Tronto, 2700,
Appignano
,
Provincia di Macerata
,
The Marches
,
Italy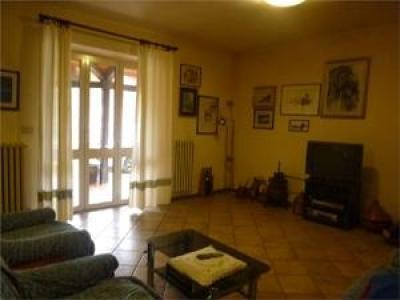 Request info on similar properties »»
The main house provides some 200m2 of accommodation over 2 floors as follows :Ground floor: Large living room with fireplace, fitted kitchen, bathroom and cellar. First floor: 3 bedrooms, one with en-suite bathroom, a further bathroom and study. The property sits in 5000m2 of fenced garden which is sufficient to build a large pool. There is also an tall annexe of some 70m2 footprint which would be ideal to create a 3 bedroom apartment over 2 floors. Price 290.000 Euros
Towns located close to Appignano, Italy
Get info on similar properties
€290,000

Approx.

£238,931

GBP

|

US$401,186

USD

Currency exchange services supplied by
Ref #
915371
Listed
over 1 year ago
Location
Appignano, Provincia di Macerata
Type
Villa
Beds
3
Bathrooms
3
Built Size
---
Plot Size
---
Purchase this House/Villa in Appignano for
€777
p/m
(80% LTV, 4% Interest Rate, 25 years)
(Subject to status. Information given for guidance purposes only.)
---
Mortgage Broker?
Sponsor our mortgage quotations for Italy.